Pay on Delivery (POD) or Cash on Delivery (COD) should be scrapped and never allowed to see the light of day again in Nigeria. As someone who runs an eCommerce business, I boldly say it is the worst thing that has happened to eCommerce in Nigeria after sales of low quality products.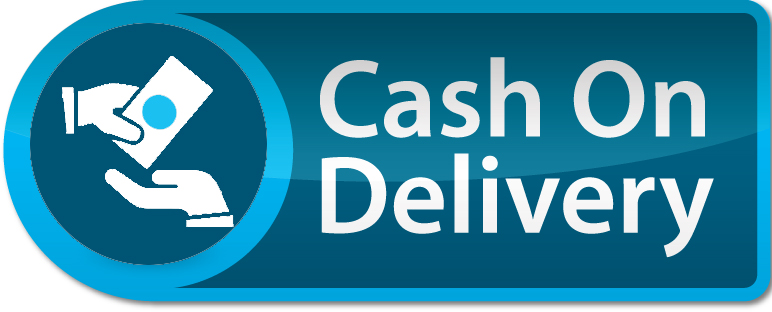 Anyone who is just a buyer online would argue that "Pay on Delivery" was created in the first place because sellers were saturating the market with substandard and fake products. Well, I won't say that is incorrect but I believe the big players in the eCommerce industry in Nigeria (Jumia and Konga) started this so they could be the winners in the Game of Thrones. I hope they see the mess they have made by now.
1. The Recent Sad Event Pay on Delivery "May Have Caused"
Last week, the news of a JUMIA delivery man that was murdered by heartless Nigerians in Port Harcourt so they can dispossess him of whatever he was carrying and evade payment for the phones they have ordered broke in the news media.
Let us protect the lives of these dispatch riders by getting rid of Cash on Delivery. Why would you want to kill someone to collect something you have already paid for? I know this won't eradicate this danger totally, but it will reduce the number of occurrences. One could discuss how to prevent a repeat of this sad event the whole day. That is not the topic of discussion today.
2. Customer's Attitude When You Call You Are Coming To Deliver
It's quite sad that more delivery failures have happened because of the attitudes customers give when you call them that you are coming to deliver. It's even sadder that these things happen after customers see your ads, click ads to visit your website, register, place order for an item, call them to confirm if they actually did order for the item and they say YES, PROCESS IT!
Now, these are 10 things customers do or say as a result of POD that make selling online unsustainable. We can also call them reasons why POD order fail more than prepaid orders. Cash on Delivery was never a sustainable competitive advantage. I hope we have all seen that.
10 Reasons Why Pay on Delivery Orders Fail More Than Prepaid
1. Oh, I am out of Town!
They automatically travel out of town once you call them you are coming to deliver the item they ordered. If you have pre-paid for an item online and you travel unexpectedly, you would make arrangements for someone to receive it on your behalf. You don't ask them to take it back and tell them you will re-order when you come back to town.
2. I didn't know you guys were real…
This is one of the most ridiculous excuses we have gotten from customers. You want to know if the business is real, so you went through all the trouble of placing an order online to confirm that? Would you have done that if you were to make payment at checkout?
3. No, I did not place any order
Man, we called you! You cannot tell us after calling you and confirming the order that you didn't place the order. We called you to confirm the order and you told us to PROCESS IT! If it was not for Pay on Delivery, we wouldn't be writing this at all.
4. Someone ordered with my phone
Someone ordered with your phone. Hmmmm, wise one! That's the best excuse you could come up with? Very lame, very lame!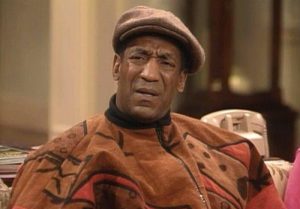 5. Nobody called me o!
These are the very defensive ones, they do everything within their power to convince us that the courier service didn't call them. We have the antidote to that though — just tell them you will send someone right now to bring the item them within an hour and they start stammering or get teleported to another part of the country.
6. Not Picking Calls
These are the cowards; the ones that hate confrontations, yet put themselves in those situations. Once they hear, "my name is Ahmed, I am calling from African Courier Express to deliver the Wrist Watch you ordered from…", they end the call and stop picking calls from number they don't know.
Legend has it that they stop picking calls from numbers they don't know forever. Sad!
7. I Have Not Collected Salary
You know when your salary normally comes right? It might not be a specific date but you know that period quite alright. Why order on the 15th of the month when you know your salary comes first week of the following month?
8. Nigerians are impulse buyers
Yes, a lot of people online make order without thinking about it. They see a shoe they like, they go online and place the order. They wake up the day after and feel they don't actually need the shoe and they don't call to tell you to cancel order.
Pay on Delivery even makes it easier to do these things because you know you don't have to pay for it immediately.
9. Guys trying to impress girls!
This is really funny. A guy was honest enough to tell one of our customer care reps that he was only trying to bend to the wishes of his girlfriend. She wanted the phone and told him about it. He ordered in her presence and did not take the item when the delivery guy got to his place.
He simply told his girlfriend, "those people didn't bring it o". If not for Pay on Delivery, he would have paid for the item while completing the order online.
10. Ordering multiple items
People will go online and order for two variants of the same items while they only want one. For example, someone can order for two Tecno DroidPads — 1 Gold colour and 1 Gray colour. Normally, we are careful about these kind of order because customers may have accidentally added two items of the same type to cart. Therefore, we call to confirm if they actually ordered for two pieces and they say yes.
Fast-forward 2 days, and you want to deliver to them. They open the two items and choose one colour. They say, I wasn't sure about which colour to choose, so I asked you to bring two so I can choose one. This is after you must have paid the delivery company more for weight of double items shipped.
It gets worse, some even tear open boxes clearly marked "Do not accept if seal is broken" and end up rejecting the item for flimsy excuses like "Oh, I thought it's an Apple product!" Really? Was it advertised as an Apple product? How do you want to resell the product with broken box and seal?
Another form of this problem is someone that wears a shoe size 43 coming to your online store, likes a shoe but was disappointed not to see his size in stock. He orders for size 42 anyways because he had seen a particular shoe of size 42 that his feet fitted into in the past. You get there to deliver, he tries the shoe on and tells you it's not my size, I normally wear 43 but I was hoping this would be "big 42".
"Customers" do these things because of pay on delivery. If you pay before an item gets shipped to you, you cannot afford to be giving excuses. A woman once ordered some phone accessories from Abuja on a Tuesday and when the dispatch rider got there on Thursday morning, she said she was in Jos. I put a call through to her myself. I wanted to verify the claims of the delivery guy, because they lie too. To my surprise, the woman just said, "oh, it is true. I am sorry. I actually live in Jos but was attending a convention is Abuja. The convention was postponed so I travelled back. Take that one back and send my own to Jos".
Implications of Returned Items Caused by Pay on Delivery
Someone with no knowledge of how things work might ask, so if they reject and return items, why don't you just sell them to other customers? Yes, you can always resell if the items are returned in good conditions and not damaged before they get back to you. Having returns like this hurts your business and finances in a number of ways.
1. Wasted Money on Adverts: That part of your ad budget you used to reach the customer who rejected an item is wasted. Wasted investment and no return on investment (ROI). In fact, it is bad business.
2. Wasted Call Credit: Yes, we do call every customer before we ship out to them. Some ask lots of questions and even ask you to send pictures to them on WhatsApp. That't why it's always shocking when someone like that says, I've not collected salary, I thought you'd be coming at the end of the month.
3. Wasted Time: This should have been number one because, there has never been enough time at the office. Wasting time to call, pack the products for a customer that will eventually reject, etc., is really bad for business.
4. Delivery Fee Charged for Courier Service: It is my believe that many customers don't know that the seller pays for the delivery of the item they rejected. Some know but simply don't care – it is none of their business. A company like African Courier Express (ACE) would return rejected items one or two days after rejection without charging your for returns. However, a company like Courier Express (TNT) would charge you for returns and may take eternity to return the rejected items. Even though, KOS will not charge your for returns, their reverse logistics for handling returns is the worst.
So, let's say you ship out an item worth N5,000 to Ibadan with delivery fee of N1,600. If the customer rejects such item, you, the seller still pays N1,600 for delivery plus, say N800 for returning the item to you. You have wasted N2,400 + Advert Fee + Call Charges + more, on a product you have not sold.
5. Putting other losses together: You also waste papers for printing waybills, poly mailers for packing the item, depreciation on printer, wasted ink for printing and others I cannot think of right now.
What Alternatives Potentially Exists For Cash on Delivery?
The solution to sales of fake products online is not Pay on Delivery; far from it. I've always thought, why can't we have a payment gateway that works like what we have on Alibaba and the likes? If a buyer gets a product that is low quality or different than advertised, they get refunded. And this should be easy since delivery does not normally take more than a week to even the remotest of places in Nigeria.
Experts could argue that setting up an Escrow-esque payment system would come with its own challenges. Of course there could be more disputes to resolve but we have to look at the bright side. See if its benefits outweighs the challenges. If this was what we started with, instead of Cash on Delivery, customers by now would have realized they only get refunds if they have a genuine claim like low product quality, wrong item sent by seller, damaged item while in transit and other verifiable issues like that.
If you have any other suggestions in mind. I would really love to see them here.
Get the latest updates from GeekishNG via email