Are you looking for best VPN apps (free and premium) for your Android or iOS phone? Then, this post is the one you have been looking for. It contains the list of both free and paid VPN apps for mobile phones.
Downloading a premium VPN might mean you not getting value for your money. Therefore, if you are not a heavy VPN user, then FREE VPN will be the right way to go.
I will be sharing a list of the best free and premium apps with you in this post but first, a little introduction of what VPN is. This is to enlighten readers who are not familiar with the term.
What is a VPN or VPN App?
VPN is an abbreviation for Virtual Private Networks. It was developed to enable users extend private networks across public networks.
What does this mean? It means that users can send and receive data across shared or public networks like their devices were in direct contact to the private network.
VPNs are useful tools for protecting your online identity, bypassing regional restrictions on websites, grants access to blocked content on the web, hides your location and allows anonymous stay on the internet.
VPNs are created by establishing virtual point-to-point connection through the use of dedicated connections, virtual tunneling protocols, or traffic encryption.
So which are some of the best VPN apps/services available out there?
Top VPN Apps for Mobile Phones (Android & iOS Phones)
When choosing a VPN service or app, a lot of scrutiny has to be done. This is because you will be putting a lot of trust in the VPN service or app of your choice.
CyberGhost VPN
CyberGhost VPN remains one of the best VPN applications out there. This app used to offer a very good FREE protection but they stopped offering the service. This is essentially why I stopped using it.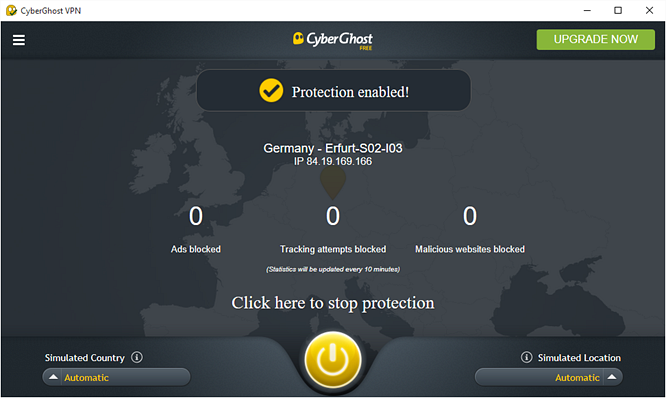 I also tried the premium service and I must say that it was a great experience. I was able to use CyberGhost VPN across all my devices – mobile phone and computers.
They have over 3000 Servers Worldwide. You can connect to 7 devices at the same time and it's available across all platforms – iOS, Android, Mac OS, Windows and Linux Operating Systems.
To start using CyberGhost VPN, click here now.
TunnelBear
TunnelBear is a free and very simple app to browse the internet anonymously and securely. It offers its users both free and paid VPN service, although the free version is limited to just 500MB/month bandwidth but the premium plan gives unlimited bandwidth.
TunnelBear boasts to be the only VPN in the world that has published an independent security audit. The VPN service TunnelBear provides is available for all devices ranging from Android, IOS, Windows to Mac OS.
TunnelBear has the monthly premium plan that goes for US$9.99 per month and a US$49.99 yearly plan called the Grizzly.
You can download TunnelBear application on your device by clicking on the link below: https://www.tunnelbear.com/download.
NordVPN
Nord VPN guarantees online safety, anywhere and anytime, including a 30-day money back agreement. It protects your internet traffic with cutting-edge security technologies, ensuring strong and reliable encryption between your devices and a VPN server.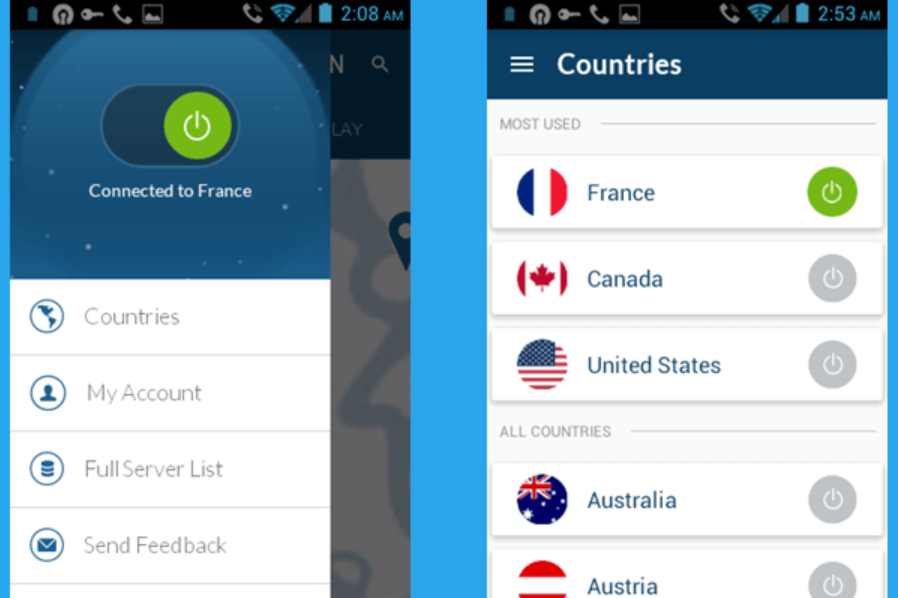 Nord VPN is available for mac OS, Linux, Windows, iOS, Android and Android TV. Best deal with Nord VPN is you can secure up to 6 devices with one Nord VPN account.
Most popular plan on Nord VPN is the 3 year plan that goes for US$2.99 per month and a US$107.55 billed every 3 years. To create an account with Nord VPN, click on the link below:
To download NordVPN for your device, click on the link below:
Express VPN
Express VPN boasts of a high speed, ultra secure, unlimited bandwidth and easy to use VPN application with VPN servers across 94 countries.
This Express VPN also has a 24/7 customer service including a live chat support to help you through any challenges you might encounter while using their services.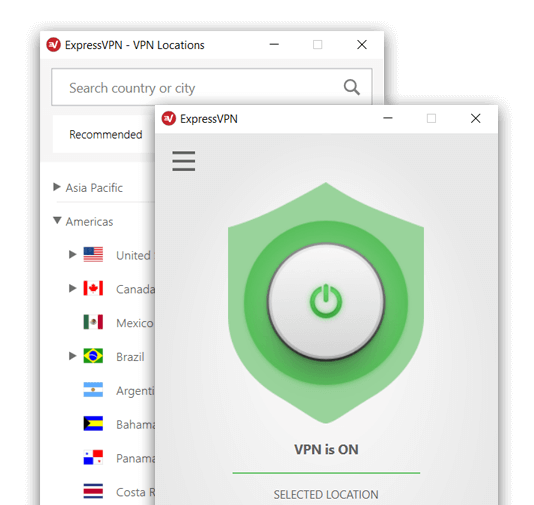 All plans on Express VPN are fully refundable if you are not 100% satisfied, which is a good bet (if you do gamble).
Most popular Premium plan on ExpressVPN is the yearly plan that goes for US$8.32 per month and US$99.95 to be paid every 12 months.
To download Express VPN on your device, click on the link below:
Vypr VPN
Vypr VPN is a secure VPN that allows you to bypass restrictions imposed on sites and content to access a free and open internet.
So what does this app offer you?
Vypr VPN boasts of operating 100% without third parties because they own their own hardware and run their own network. The VPN application offers a variety of easy to configure, automatic features, ensuring your connection remains encrypted at all times.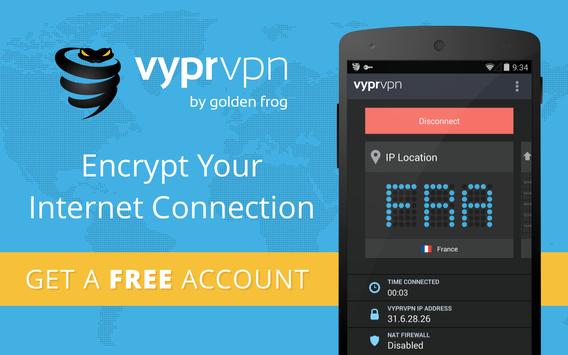 Vypr VPN includes 200,000+ IP addresses, unlimited server switching, 24/7 support team, zero restrictions, no downloads caps, one click connect and server selection. Vypr VPN premium plan goes for about US$6.67/month and US$80.00 every 12 months.
Get started with Vypr VPN by clicking on the link below:
F-secure Freedome VPN
F-secure Freedome VPN guarantees complete privacy even from your internet service providers, fewer restrictions when it comes to accessing online contents, changing of virtual locations, encrypted traffic even on public wi-fi, blocks unwanted third party tracking and malicious sites.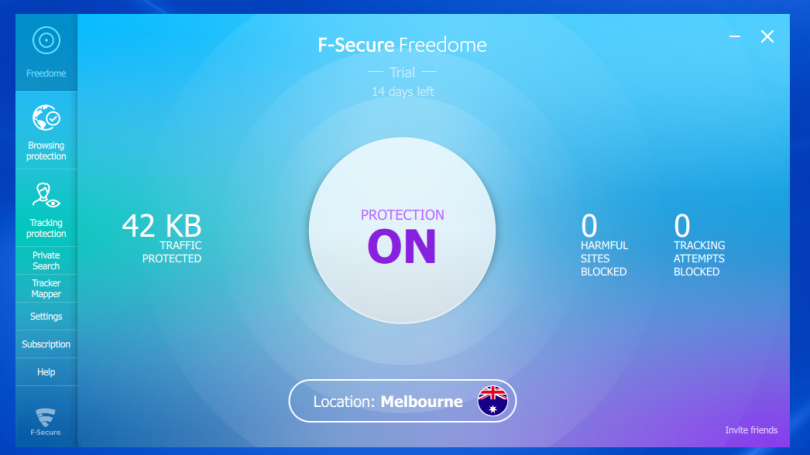 Their pricing includes 3 devices/12 months yearly plan of €4.16 per month and a €49.90 one-time charge; 5 devices/12 months yearly plan of €4.99 per month and a €59.90 one-time charge and, 7 devices/12 months €6.66 per month and a €79.90 one-time charge.
Download F-secure Freedome VPN application on your device by clicking on the link below:
Download F-Secure Freedome VPN.
Hotspot Shield
Hotspot shield provides secure and private to a free and open internet. The VPN app, Hotspot shield boasts to be number one in performance with thousands of servers worldwide.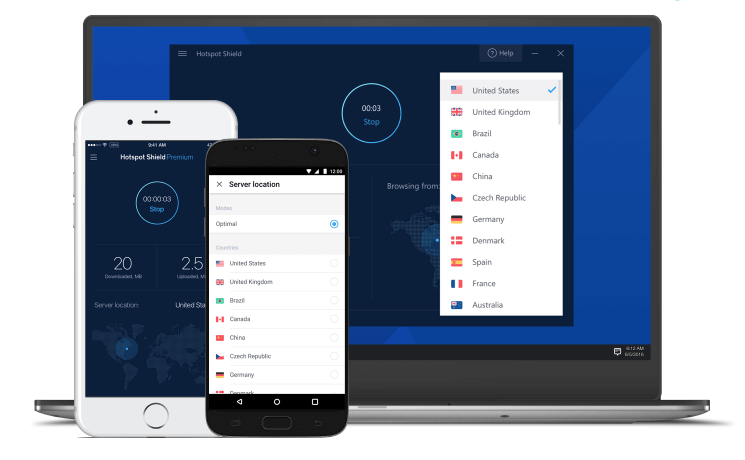 This VPN app protects your online identity, your personal information and encrypts your data anywhere. Hotspot shield offers 3 years premium plan for €3.99 per month and a one-time billing of €143.64.
Furthermore, they offer 1 year premium plan for €6.99 per month and a one-time billing of €83.88; 6 months premium plan for €10.99 per month and a one-time billing of €65.94 and, monthly plan of €15.99 per month.
Hotspot shield only gives refund on the 1 year (12 months) premium plan. Finally, you can get started with Hotspot shield VPN clicking the link below:
In conclusion, these are some of the trusted few VPN service providers that I can offer.
With these VPN service providers, you can connect to the world on the internet from virtually anywhere in the world you want to be or anonymously.
If there is a VPN provider that you believe should be included on the list of best VPN apps, please share. Likewise, if you have any extra information that you would like to share, please feel free to do so by using the comment section below.
Happy anonymous surfing the internet!!!
Get the latest updates from GeekishNG via email