I am not sure if you have ever been in a situation where you need to check your phone number, I have been there before. I have SIM cards that I don't know their numbers. For example, the Glo SIM card I use on my Blackberry Q10, the Etisalat on my Samsung Galaxy Note 10.1 and the MTN in my modem.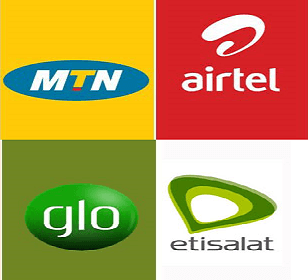 Sometimes when I need to complain about data on any of these SIM cards, I call the customer care numbers. That is when the inevitable question comes, "Your phone number is 0803****123, right?" What I usually do is tell them I don't know, like an idiot.
Now I don't want to feel like that idiot anymore, I get the phone number and write it out before I call. Most of the times, people don't have their SIM pack where they can easily check their phone numbers. So, what is the way out?
How To Check / Know Your Own Phone Number (Any Network)
1. Airtel Nigeria
To check and know your mobile phone number on Airtel Nigeria network is really simple like the other networks.
All you have to do is dial *121#
Follow the onscreen instruction, Select 1, and send for My Account option.
On the next screen that comes up, select 1 and send as My Number option.
Your own phone number will be displayed to you on the screen. You can write it out and save somewhere.
2. MTN Nigeria
Option 1:
MTN provides a couple of options for you to check your phone number.
The first and simplest one is to dial *123# and follow onscreen process that follows. Respond with option 1, then send to select My tools option.
Then select option 5 in My Tools to request My Number. This will bring your phone number on the screen.
Option 2:
This involves sending call me back message to another MTN number. This will show your number in the message the other MTN number receives. It is as simple as that.
3. GLO
Dial *135*8# and you see your number displayed on your screen.
4. Etisalat
Simply dial *248# and your number will be displayed.
Now you have them. Those are the ways by which you can check your own phone numbers on MTN, Airtel, Glo and Etisalat networks.
ALSO SEE: How To Check If Your SIM Card Is Registered
Get the latest updates from GeekishNG via email