Downloading music and video files on Blackberry 10 smartphones is not as easy as doing it on older versions of Blackberry. People using Blackberry Q10, Z10, Q30, Z30, Q5 and others in that series will agree with me. I faced this challenge too when I first bought my Blackberry Q10, it was frustrating.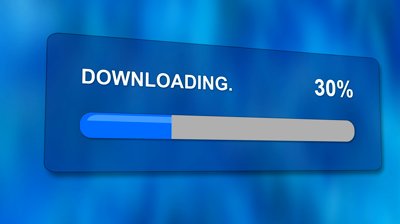 How The BB Q10 Downloading Problem Came To Me
I bought this phone (Q10) and there were no music files on it. I decided to download some mp3 songs and mp4 videos to my new BlackBerry Q10 so that my phone can become fun like my past phones were. I headed to NGTrends.com (my favourite site for download music for reasons known to me), then that's where it hit me. I clicked on the music download link and my Blackberry Q10 was just playing (streaming) the song inside my browser.
I don't really like Opera Mini browser, so I did not even attempt to experiment with it in order to download on my Q10. I started searching the internet for tutorials on how to download on Blackberry Q10 and BB 10 phones in general. I didn't really see any useful information but I was so convinced I wasn't the first to be faced with this challenge. The answer must be out there somewhere. Maybe I wasn't searching for the right keywords.
RECOMMENDED: Free and Fast Download Manager for Blackberry 10
How I got solution to downloading problem on Blackberry 10
The I searched for the term "I cannot download on my Blackberry 10, it just plays and stream in the browser", then the answer came. I saw a forum post on CrackBerry and went through it, then someone shared how exactly one can download on BB 10 phones.
Here is how I download on my Blackberry Q10 now and the process is basically similar on other BB 10 phones:
Go to the website where you want to download and navigate to the download link. Make sure it is the download link for the music or video and not a link that will take  you to another page where you will download.
Click and hold on that link and some option will slide in from the right hand side of your Blackberry 10 phone. All the options there do not include "Download". What  you have to do is to look for the three dots on the options pane. It looks like the 3 dots in bracket (…). Click on it and more options will come out.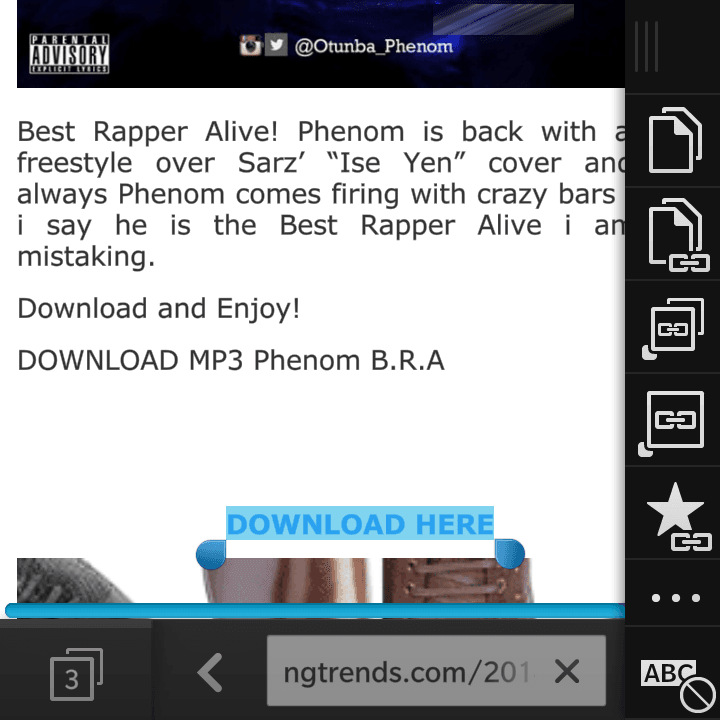 In the new options, click on "Save linked file" and you will be asked to save the file. You can rename the video or music file and click the save button to download to your Blackberry 10 phone. This is how I do it on my Q10 and it is the same on Z10, Q, Z30, Q5.
If you want to make downloading on your Blackberry 10 easier, you may want to check out this Blackberry Downloader.
Get the latest updates from GeekishNG via email