Etisalat SmartPak is a relatively new unlimited data plan with no data caps. It is based on time – Daily and Weekly Data Bundles. The daily Smartpaks plan go for N50, while the weekly plan goes for just N300. There is also the streaming plan that you can use to stream a complete football match. It costs N400 for 2 hours. I used it to stream the Arsenal vs Queens Park Rangers match live.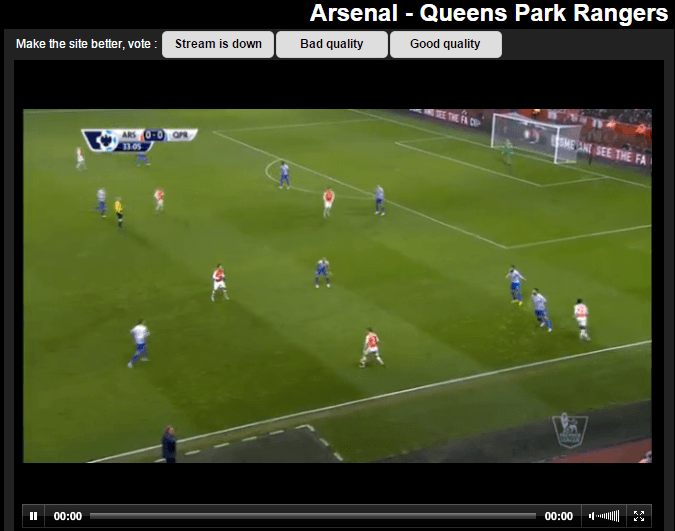 I normally use the cheapest blackberry data plan, which gives me 3GB for N1000 for streaming matches before. I think that option for streaming video is better than this one from etisalat but if you don't have strong glo network in your area, this should really do it for you.
So what is the Etisalat Smartpak data plan?
The Smartpak let you enjoy unlimited access to the apps you use the most, with Smartpak. Buy all-day or all-week access to app bundles that let you chat, get social and watch movies and live matches.
Choose a Pak to suit your lifestyle; the Video Pak gives you 2 straight hours of video streaming, letting watch a live football match, catch movie on the go, or kill time watching YouTube.
Use the Social Me Pak to stay connected to your social world, with Facebook, Twitter, Instagram and Blackberry Messenger.
You won't need a fancy phone; the Chat Pak works well with an app-enabled basic phone like the Nokia Asha and TECNO T635
Please note that Fair Usage Policy applies to these data plans.
Now that you know what the data bundle is all about, it is time to know each package under the Etisalat Smartpaks and the subscription codes for activation or opt in.
How to subscribe to Etisalat Smartpaks (with activation codes)
Here is how to opt in to the various etisalat smarpak plans. Type 3 for Data menu, Choose Smartpaks and select any of the data plans listed below.
 Smartparks packages and subscription codes
Pak
Chat
Social me
Video
Plan
Daily
Weekly
Weekly
2 Hours
Price
50
150
300
400
Opt in Dial
*343*5*5#
*343*5*6#
*343*6*8#
*229*3*5#
Opt in SMS
chat2 to 343
chat3 to 343
chat6 to 343
mh1 to 229
Access to
Whatsapp, Facebook Messenger, WeChat, 2Go, All Instant Messaging Apps
Facebook, Twitter, BBM, Instagram, Eskimi All Instant Messaging apps
2 hours of uninterrupted videos from any app
Included under each plan is the code to subscribe to it and what you can do with the data included. The apps that you can use are the ones listed under each package.
Get the latest updates from GeekishNG via email