Over the years, Blackberry has improved on the battery power life of its phones. Blackberry phones tend to drain batteries partly due to the number of activities that keep going on, even when you are not using the phone. A reason why many users switch off the phone or switch off radio before sleeping at night, otherwise, the phone would be dead before morning or close to being dead and very hot.
RECOMMENDED: Blackberry Phones Getting Too Hot (Solution)
Those that now use any of the phones in the Blackberry 10 series have seen a huge improvement in the battery life of their phones, although some Blackberry z10 users still complain of battery not lasting long as other BB10 phones.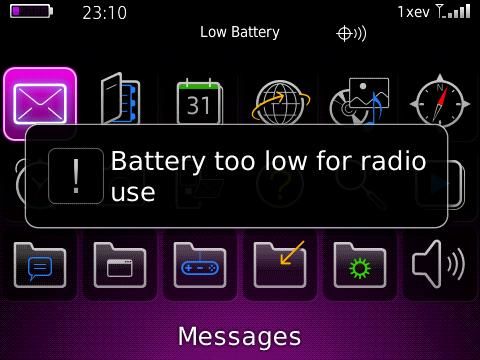 For those that are still using Blackberry smartphones running on OS5, 6 and 7, I am sure you still face the daily challenge of trying to keep your battery from draining out fast. That is why I still see many of them take their phone chargers everywhere they go. They plug in their phones at any opportunity they get to do so, even at filling stations, worse, parties.
So, let us say I am not writing for Blackberry 10 users but some of these tips would be useful to them too.
Blackberry Tips To Help Conserve Your Battery charge
If your Blackberry battery still drains out fast, especially when you are not using it, I have some tips to make your BB Battery last longer. If you make use of many or all of these Blackberry battery power saving tips, your battery would serve you for a longer period.
1. Charging your Blackberry Battery
Charge BlackBerry® smartphone as much as possible
Use wall chargers as the preferred charging method, rather than USB connected to PC or other methods
2. Playing Media on your phone
Reduce volume as much as you can
Use headphones to save battery power
Load media using the BlackBerry® Desktop Manager (Avoids resizing)
Turn off equalizer settings (Media – Options)
3. Tips for when Browsing with your phone
Visit mobile sites where applicable
Turn Repeat Animations to a lower setting (Browser – Options – General Properties)
Close browser when finished using (close with ESC key, not red End key)
4. Settings for Screen/Keyboard
Reduce Backlight Timeout (Options – Screen/Keyboard)
Reduce Backlight Brightness (Options – Screen/Keyboard)
Holster smartphone (turns off LCD automatically)
Set Audible Roll to mute (Options – Screen/Keyboard)
Key Tone Off (Options – Screen/Keyboard)
Use a sleeve when storing the smartphone in a pocket
5. Network Connections usage and setting
As you might have noticed, network connections consume most of the battery power, therefore, pay attention to the tips here.
Turn off unused connections when not in use, i.e. GPS, Wi-Fi®, Bluetooth®
Use Auto On/Off
Use single mode only (1XEV, 2G only, 3G only)
6. Make use of Shortcuts
Use shortcuts instead of activating Java® menus (Browser – Options – Browser Configuration)
7. Tips for when using phone Camera
Turn off flash (Camera – Options)
Set picture size to Small (Camera – Options)
Set Color Effect to Normal (Camera – Options)
Set Picture Quality to Normal (Camera – Options)
8. What to do to your Applications
When exiting, be sure to close the app, not leave it running in the background (close with ESC key, not red End key)
Log out of third-party applications when they are not needed (Instant Messaging, etc.)
9. Change Phone Indicators Settings
Set Audible notification to Off (Profiles)
Turn off coverage LED (Profiles)
Where you need to make changes to some settings. The path to use is included in the front in brackets.
For example, to Reduce Backlight Brightness go to Options, then Screen/Keyboard options to change the setting.
This will help elongate your battery power life if you follow them but if you want to enjoy all these features to the fullest, you may have to live with carrying your chargers everywhere.
ALSO SEE: How To Find Applications Draining Battery on Your Blackberry
Get the latest updates from GeekishNG via email