To subscribe to any MTN Blackberry Data Plan, you need to know the BB Plan and Subscription Code (including MTN Blackberry 10 data plans). Every time, people have to search and sometime go to multiple pages before getting the correct information about the Blackberry Data Bundle they want, its subscription code and the applicable price.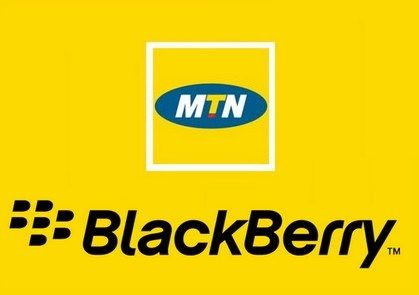 This article contains all MTN Blackberry Data Plans – BB Complete Plans, BB Absolute Plans and the various Blackberry 10 plans (Maxi, Midi & Mini) that are available. The Complete and Absolute plans are meant for Blackberry phones running OS earlier than 10, while the Maxi, Midi and Mini plans are created for Blackberry 10 phones (e.g. Q10, Z10, Q5, Z30, etc.).
List of MTN Blackberry Data Plans and Subscription Codes
Blackberry users can activate Blackberry Internet Service (BIS) on their phones by using the information below. The code you use depends on the BIS plan you want to activate on your phone. Also included here are the validity periods for each plan and data cap associated.
BB Bundles (BBOS) (Regular Blackberry before OS10)
BB COMPLETE PLAN:
₦100 for 100MB data , valid for 24hours – Text BBCDAY to 21600
₦500 for 500MB , valid for 1week. – Text BBCWEEK to 21600
₦1,000 for 2GB data , Valid for 1month – Text BBCV to 21600
BB ABSOLUTE PLAN :
₦100 for 100MB – Valid for 24hours – Text BBDAY to 21600
₦550 for 500MB – Valid for 1 week – Text BBWEEK to 21600
₦1,500 for 2GB – Valid= for 30days – Text BIS to 21600
MTN BlackBerry 10 Data Plans

Below are all MTN data plans for Blackberry 10:
BB10 MAXI :
₦3,000 for 1.5GB – Valid for 30days – Text BBMAXIM to 21600
₦1,100 for 350MB – Valid for 7days – Text BBMAXIW to 21600
₦200 for 50MB – Valid for 24 hours – Text BBMAXID to 21600
BB10 MIDI :
₦1,500 for 500MB – Valid for 30days – Text BBMIDIM to 21600
₦550 for 125MB – Valid for 7 days – Text BBMIDIW to 21600
₦100 fo r15MB – Valid for 24hours – Text BBMIDID to 21600
BB10 MINI :
₦1,000 for 260MB – Valid for 30days – Text BBLITEM to 21600
₦350 for 70MB – Valid for 30days – Text BBLITEW to 21600
₦70 for 10MB – Valid for 30days – Text BBLITED to 21600
That's all for Blackberry Blackberry Data Plans (also called BIS). The codes are working fine and up to date at the time of creating this post. We will continue to update them to ensure they continue working.
Check MTN Data Bundles if what you are looking for is date bundles that work on other type of phones like Android, iPhone, Windows and Modems and Mobile Mi-fi.
For comparison sake, you can also check Glo Blackberry Data Plans, Etisalat Blackberry Data Plans and Airtel Blackberry Data Plans with all their subscription codes, data cap, validity periods and price.
Get the latest updates from GeekishNG via email