Have you ever been in someone's car and then fall in love with a song playing on radio but could not ask who sang the song or the title? Well, you don't have to ask, you can simply make use of your smartphone and get what song is playing – title and name of artiste.  You can even listen to it for free or download to your device.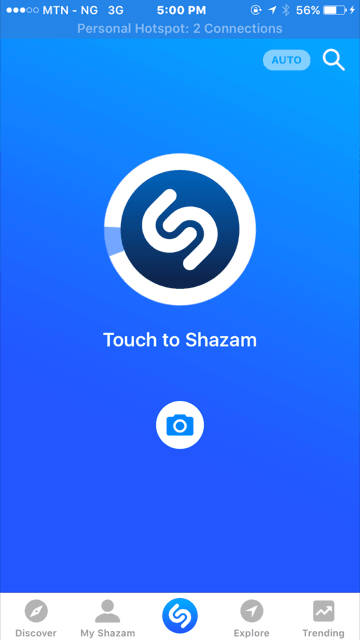 At times you hear song playing on radio or see a video playing on TV, but you have already missed the title and name of the artiste but want to know. With this application I am going to share with you, the song name and artiste can be retrieved to your phone with one easy click.
Application For Finding Name of Song Playing on Radio
I followed a friend to visit someone and we were just discussing work, then a song started playing on Cool FM. We all loved the song and wished we knew the name of the song. I just pulled out my phone, launched the application and asked it to get the name of the artiste and title of the song. I just read it out to them and they were like WOW!
I just told them to download Shazam Music app to work this magic for them. This application can be used on iOS (iPhones), Blackberry phones and Android OS. It is available to Blackberry 10 users and those using earlier versions like OS7.
How does Shazam Application work?
If you hear a song that you like and want to know the title and who sang it, just launch Shazam app, move near the device that the music is being played on and tap "Touch to Shazam". Wait for the application to do its work and bring the name of artiste, title of song, streaming options, download option and lyrics of song to you. Wonderful App.
All features of Shazam Application
Shazam does more with music and TV. Explore lyrics; discover playlists or make your own. On iOS it does more with less – switch it to Auto and leave it listening (with no hit to the battery). Now that's magic. There is also the option to watch the music video if it has one.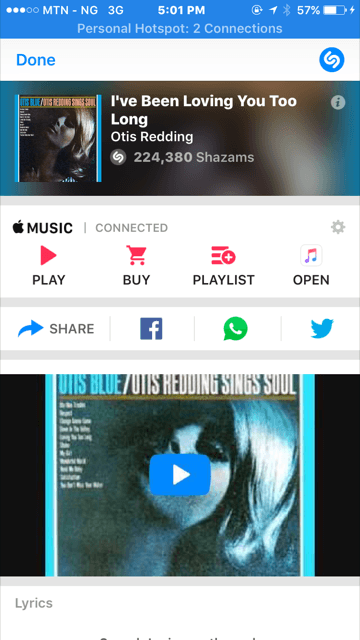 Download Shazam Application for Blackberry, iPhone and Android
The application is available in the respective application stores except that of Blackberry. I will point Blackberry 10 users in the direction to follow to download the application.
iOS: Downloading Shazam for iPhone
Android OS: Download link for Shazam on Android
Blackberry: How to download Shazam for Blackberry – Users on OS 10 should download the 1mobile application and install. Launch that application and search for Shazam. Download, install it and start using it for free.
Blackberry: Those not using OS 10 should download it here!
Windows Phone: Shazam App for Windows
ALSO SEE: Music Application That Shows Lyrics As You Play Songs
Get the latest updates from GeekishNG via email