I needed to get to the Airport one morning and had to sleep over at a friend's house in Ikeja, Lagos, the previous night. He has not been around for a while but I have access to his apartment whenever I need to sleep there. I drove down and got there around evening. I was very tired. To cut this story short, I started using my PC on the rug in the sitting room and I fell asleep. Then came the sound in my ears – mzzzzzhhh. Mosquitoes!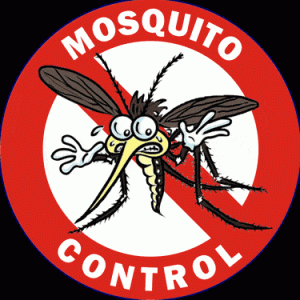 Immediately, I left the sitting room and retired to one of the bedrooms in the apartment. It was worse there. There was nothing I could do; the ceiling fan was not helping at all.
In less than an hour of trying to sleep, I was wide awake again. I started pressing my phones and a thought came to my mind – is there an easy way to repel mosquitoes. I did some reading and came across what I am sharing with you in this post.
Repelling Mosquitoes With Applications On Your Phone
No matter the type of phone you use, as long as you can download and install applications on it, you will get a mosquito repellent application for your phone.
Before I continue with the details, there are reports that devices (even before apps on smartphones became popular) have been tested numerous times, in various forms. They fail the tests. Sometimes, they even attract more mosquitoes. Therefore many have dismissed Mosquito repellent apps as nonsense.
However, there have been other reports from some other users and testers who claim that the apps work. And guess what? I tried this app that night and it worked for me.
How does the Mosquito repellent apps work?
A certain test claims that "studies have shown that this frequency (15kHz) imitates the sound of a dragonfly, the mosquito's natural predator, thus keeping them away. In fact dragonflies have a wing beat frequency of between 20 and 170Hz – a much lower frequency than 15kHz.
What some researches claim is that mosquito activity is so variable, depending on weather, location, and other factors such as body smell or odours. Any of these factors may have contributed to successful trials of some mosquito repellent phone applications. In my case, I only changed location from sitting room to the bedroom. Could this have played a very significant role?
So, should you try a mosquito repellent app?
Well, I'd say yes considering the fact that some of these apps are free to download and use. Some are just supported with ads. So, giving an application like this a trial is not a bad idea as far as I am concerned.
To get any of these applications on your phone (Blackberry OS, Android and iOS), just go to the Blackberry Appworld and the respective app stores for Android and iOS. Search for "mosquito repellent free" and list of applications that do this will be brought to you. Download and install.
Please, let us know if the application you download works for you!!!
Get the latest updates from GeekishNG via email