This is the code for sharing Glo data with your friends and family. Here you will find the data share code and how to share data on Glo network in Nigeria. Therefore, this is not going to be a long post. Before sharing the code and steps to follow, I need to share some information. If you just want to share data, you have it below.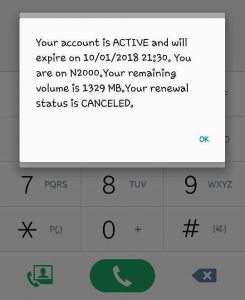 If you however need more information on Glo Data sharing, scroll down to the paragraphs after the code. I just have some interesting personal experience to share and how people have been making money on Glo network data share solution. Please note that this not information on how to share call credit on Glo.
How To Share Data On Glo Network + Codes For Sharing
1.) To ADD people you can share with, dial *127*01*[friend's number]# or Send "Share [friend's number]" to 127.
e.g. Dial *127*01*080508051234567# or Send Share 08051234567 to 127.
 2.) To REMOVE people from sharing, dial *127*02*[friend's number]# OR Send "Remove [friend's number]" to 127.
e.g. Dial *127*02*080508051234567# or Send Remove 080508051234567 to 127.
So, if you want to know how to gift data on Glo? That's it.
Why Do People Share Glo Data?
Well, there are many reasons people share data on Glo network. The data sharing feature is one that many people can take advantage of to give and take data and even make money.
You can send data to someone when you have a lot. For example, parents can share data with their kids to connect to the internet instead of sending money for data subscription. Couples can send data to each other to connect when one runs out of data.
Many would say they don't need that feature. I was one of the many people until when I ran out of data one day and needed data to login to any of my mobile banking apps, recharge my line and subscribe to a data plan. I couldn't get recharge card at the place and needed to connect to internet. Someone shared data with me and I logged into my Diamond Bank mobile app.
ALSO SEE: How To Check Your Glo Data Balance (Code)
Get the latest updates from GeekishNG via email