Tracking and finding your misplaced Android Phone is now easier than ever. We should all be familiar with the security features that come with Avast and Netqin Anti-virus software. They both come with anti-theft options that use the GPS function on Android to find the location of lost or stolen phone. Functions of the phone can also be controlled remotely.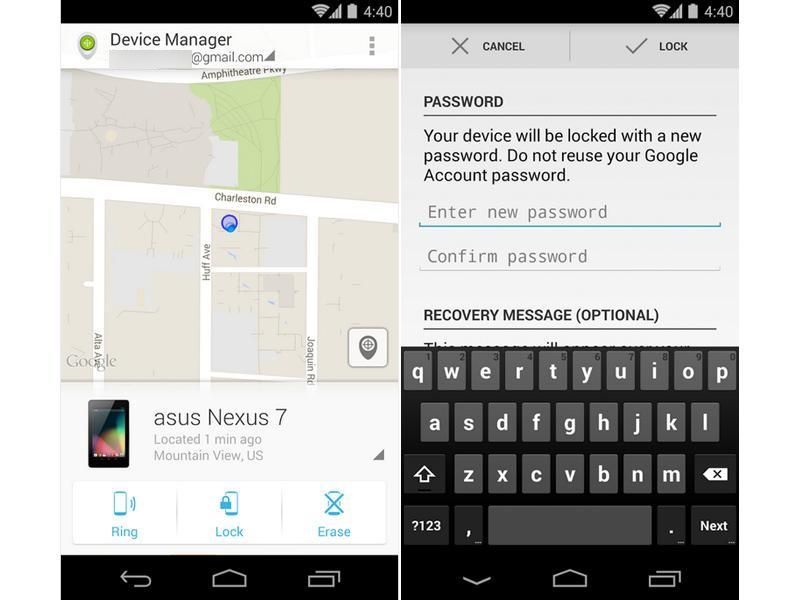 About the Android Device Manager
What I would like to talk about today is an application, specifically designed for this purpose — similar to Find My iPhone and Blackberry Protect. It is an application released by Google, called Android Device Manager. People generally call it ADM now.
If you misplace your android phone, you can use Android Device Manager on the web or the Device Manager app to remotely ring, lock, or erase your device. When you erase your device, all apps, photos, music, and settings will be deleted. Even the Android Device Manager will be deleted and you can no longer track your phone. Therefore, use with caution.
How To Download & Configure Android Device Manager
On the Samsung Galaxy Note 10.1 that I am using, the option is already available. Hence, there is no need to download anything. If you want to check is enabled for your device, just go to Settings > Security > Device Administrators on your Android device. Here you should see Android Device Manager, tick the checkbox and click the activate button.
To be able to track your phone in case it gets lost, you might want to activate location services on your phone. To turn on location services, go to Settings > Google > Location Settings and turn it on.
How To Use ADM To Locate/Find Your Phone
Sign in to your Google Account on android.com/devicemanager.
If you have more than one device, click the arrow next to the device name to select a different device.
Select any of the following options in the top left corner of the screen:

Ring: Rings your device at full volume for 5 minutes – even if it's set to silent or vibrate.
Lock: Locks your device with a new password.
Erase: Permanently deletes all of your data.
You can also use a friend's android device to locate your phone. You can access Android Device Manager on browser or your friend's Device Manager app.
IMPORTANT NOTE: Please be informed that if your device is offline, Android Device Manager won't be able to ring, lock, or erase the device until there's a mobile data or Wi-Fi connection. When you select any of the options, the action will be performed once the device is back online (connected to the internet).
Also note that devices that have are powered off cannot be tracked because ADM would not work. So, if your device was stolen and turned off, you cannot do anything using this application.
Google also sounds a note of caution here – If you believe your device has been stolen, contact law enforcement. Don't attempt to retrieve the device yourself.
Get the latest updates from GeekishNG via email