There are good number of reasons why you may want to unroot your Android phone. If there is need to unroot your Android phone, Kingroot App can help you achieve that. This tutorial will guide you on steps you need to take to bring your rooted phone back or uninstall root access.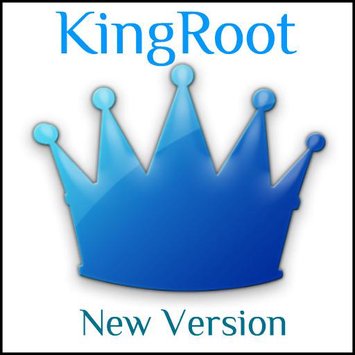 People root their Android phones for several reasons. The major reasons I know are to have a custom ROM, which is basically a custom version of Android and creating the ability to install incompatible applications making you "truly own" your phone. It might even help pave the way to be able to use "Paid" apps for Free on your Android Phone.
Other reasons why Android users root their devices include removal of Ads from applications, improving phone speed and battery life and removing all pre-installed "crapware and bloatware" that comes with Android phones.
If you have rooted your Android phone, you probably know all that and you are reading this article because you want to know how to unroot it or you just want to root your phone and want to know if it can be reversed. So, how can you easily unroot your Android device? Kingroot App!
Why Unroot a Rooted Android Device?
If you use MTK Android phones like infinix, Tecno, Innjoo and other related phones, it is best to leave them unrooted unless you have a very good reason to do it. Don't just root them for some lame reasons or just because you read a tutorial that said you should.
Infinix releases frequent updates for their phones and if you decide to update on a rooted phone, you can get your phone bricked in the process. So, I advise that before you attempt to update your phone, you should unroot it first.
How To Unroot Android Phone Using Kingroot App
NOTE: In most cases, unrooting an Android device with Kingroot App works if the phone or tablet was rooted with Kingroot App. There have been exceptions but that is usually the case.
Download the latest version of Kingroot app (version 4.5.0107 beta3) and open it. Tap on Settings (the gear icon) at the top right section of the screen.
On the settings page, tap on Root Authorization setting > Remove Root Permission > Continue.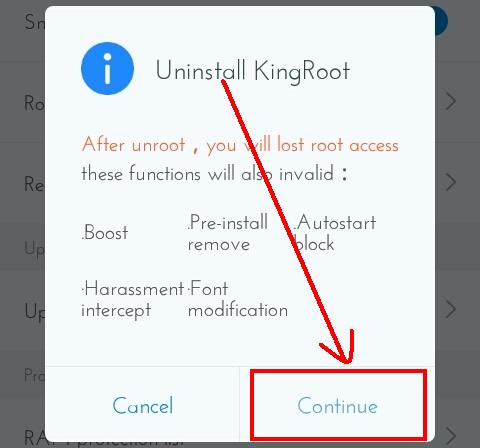 A prompt screen with the message, "Remove root permission: Remove root authorization completely and return to unroot status, proceed?" Tap "OK" to proceed.
Give Kingroot app to do its job, after which you get 'Root has been removed' message. If you leave the app open, it will automatically close by itself.
Finally, reboot your Android phone or tablet. Using an application called "Root Checker Basic" verify root permission. If your unrooting was successful, you would get a notification with the message 'Sorry! Root access is not properly installed on this device'. You will also see your phone name and Android version.
If you have anything to add or contribute to this topic, please drop a comment below.
Get the latest updates from GeekishNG via email